FreeJoe Publications – Store
Items
Normandy: St. Andre, France: The Colored Frenchman in the U.S. Army
Book
$24.95
FreeJoe Publications. ISBN 978-0-692-19987-9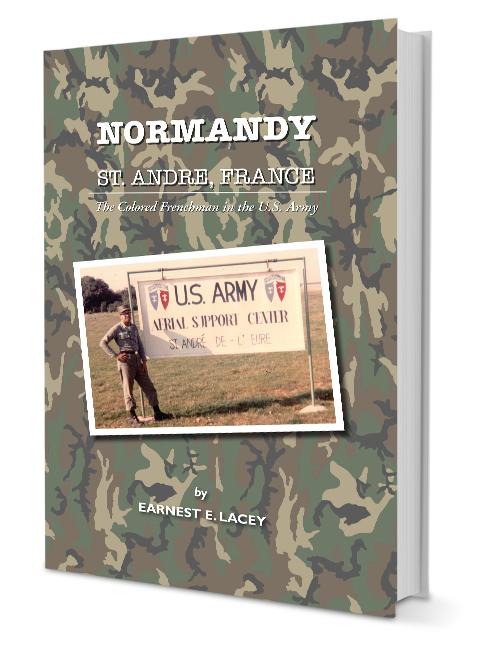 Three Unsung Heroes of Banking
Book
$24.95
FreeJoe Publications. ISBN 978-0-692-19987-9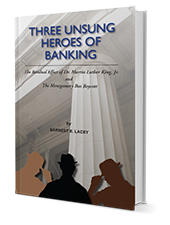 Hilton Street: From Memphis to Chicago
Book
$14.95
FreeJoe Publications. ISBN 978-0-692-75516-7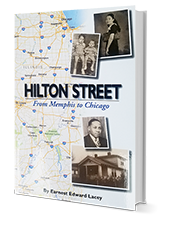 FreeJoe, A Story of Faith, Love, and Perseverance
Book
$9.95
FreeJoe Publications, 1996. ISBN 0-9669076-1-2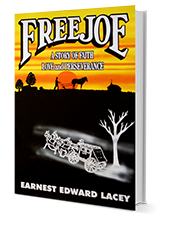 The Search for FreeJoe, Researching a Family's History: An Actual Account
Book
$6.95
FreeJoe Publications, 1999. ISBN 0-9669076-0-4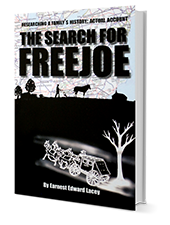 Buttons
Button
$2.00 each
Yellow surface with a stagecoach in the background. Words in heavy black ink reads as follows:
My friend is a descendant of FreeJoe and Descendant of FreeJoe, with 1796-1875 at the top.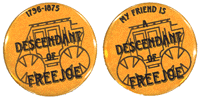 FreeJoe Bookmarks
Bookmark
$2.00 each
2 1/2″ x 9 1/2″ Laminated bridge of the book "FreeJoe"
FreeJoe Cups
Cup
$4.95 each
Black standard cup with the cover of the book imprinted in gold lettering on two sides.
FreeJoe Cap
Baseball Cap
$9.95 each
Black baseball hat with the FreeJoe logo.